One month ago (Nov. 19), Jack Dorsey's Square went public at a lower valuation than what private investors believed the company was worth.
Square has set its IPO at $9 a share, implying a valuation of $2.66 billion for the company. That's significantly lower than the $6 billion valuations suggested by the company's last private fundraising round.
The company had an incredible first day as a publicly-traded company, with shares soaring 45%. The company sold 27 million shares for $9 each, raising $243 million in cash. At closing time on the New York Stock Exchange, the stock price was up to $13.07.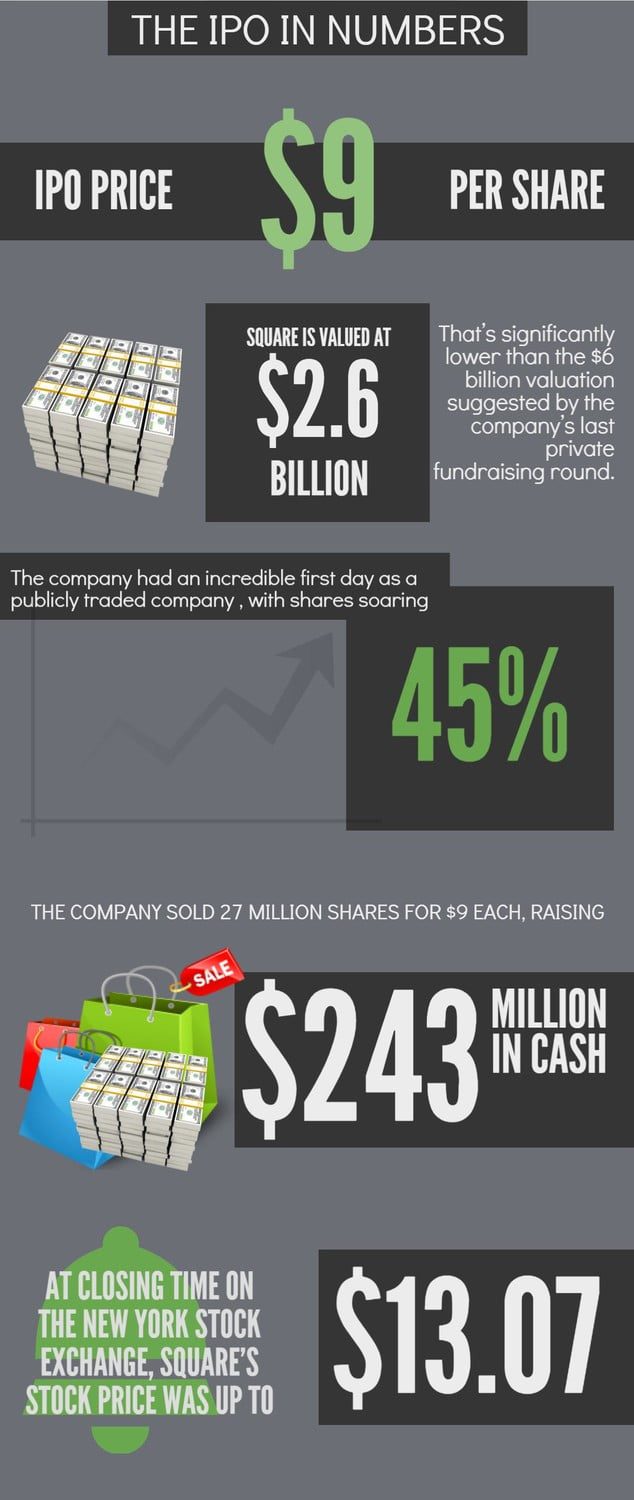 THE SQUARE IPO
Who are Cashing on the IPO?
Dorsey is currently also Twitter's CEO while pulling double-duty as CEO of Square. He owns 24.4% of the company. He's been on the board and the company's only CEO since 2009. Vinod Khosla invested early in Square and has been on the board since 2011. He owns 17.3%.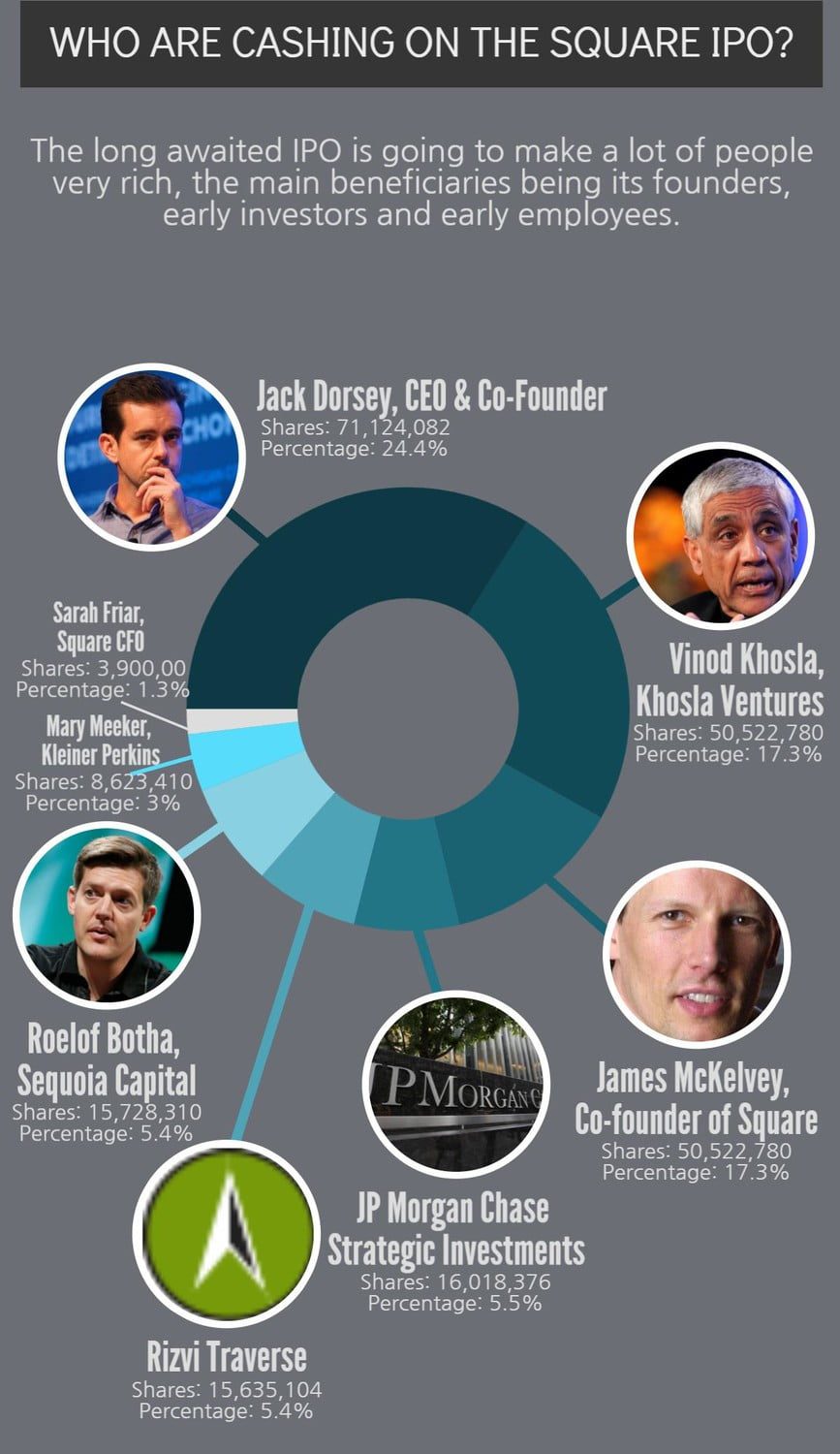 Financial Earnings Results 
Revenues
in the first six months of 2015, Square generated $560 million in revenue and $77.6 million in net loss. Revenues increased 50.74% and the company's net loss was 2.7% smaller, compared to the same period in 2014 ($371M).
Operating Expenses
In the first six months of 2015, Square spent $239 million, compared to $176 million spent in the same period in 2014. This represents a 26% increase.

Acquisitions
During the six months ended June 30, 2015, the Company completed acquisitions for a total consideration of $26.6 million. In 2014, Square acquired Caviar, Inc (Caviar offers a food delivery service to help restaurants reach new customers and increase sales. ) and BookFresh, LLC (Online Scheduling and Appointment Booking Software).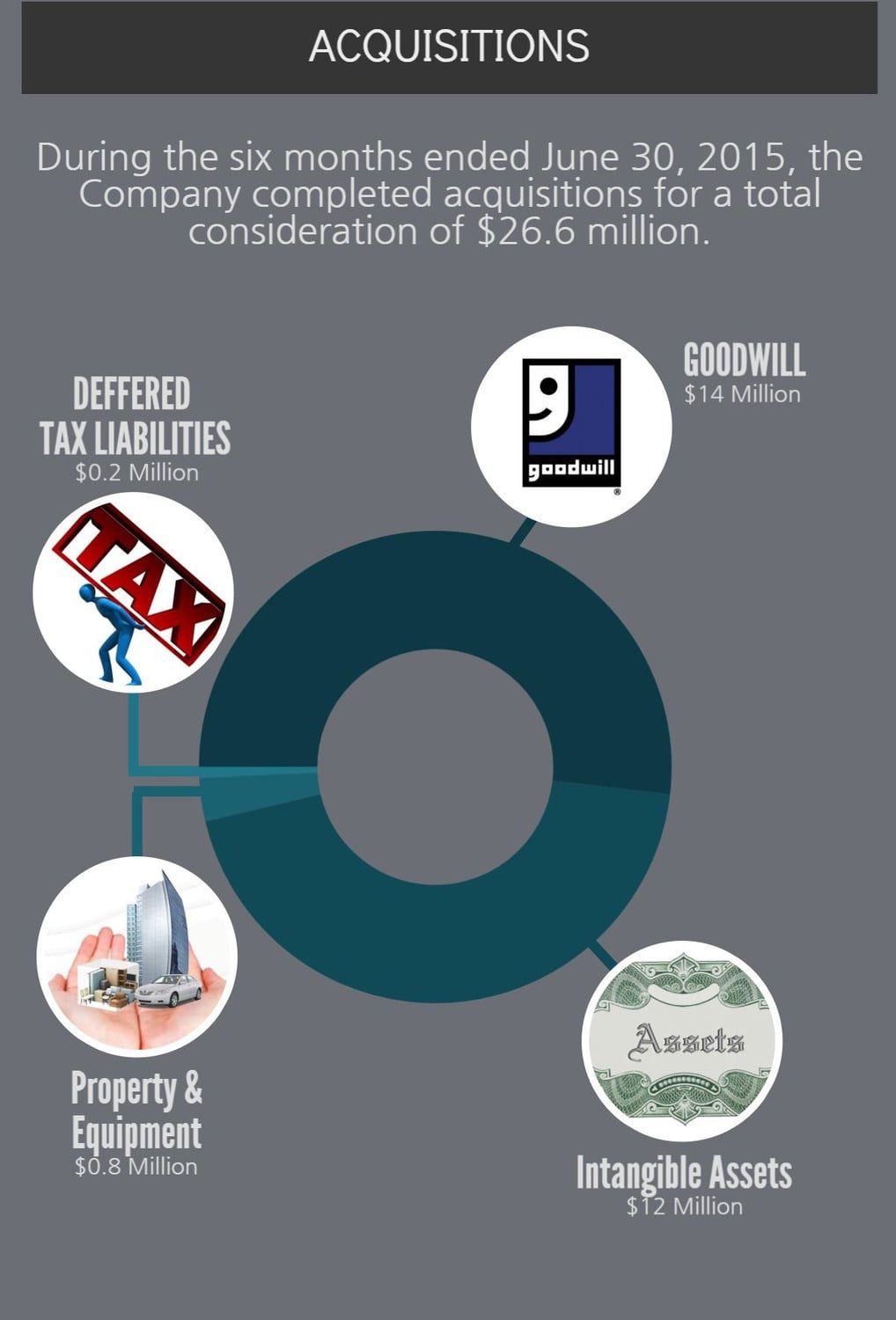 What is Square?
Square is making commerce easy for everyone. Whether a business needs to accept credit cards, manage a full point of sale system, or sell online, Square offers simple and affordable tools so businesses of all sizes can start, run, and grow. The company began with a free credit card reader for the iPhone, iPad, and Android devices, allowing businesses to accept credit cards anywhere, anytime, for one low, transparent rate. Square now offers a full suite of hardware and software tools including Square Register, Square Stand, Square Market, Square Wallet, and Square Cash. Founded in 2009, and headquartered in San Francisco, Square is currently available in the United States, Canada, and Japan.