A Decentralized Application built on the Hedera Blockchain.
The main goal of the Hedera Dapp is to showcase certain functionalities of the Hedera Network and its integration to a frontend application.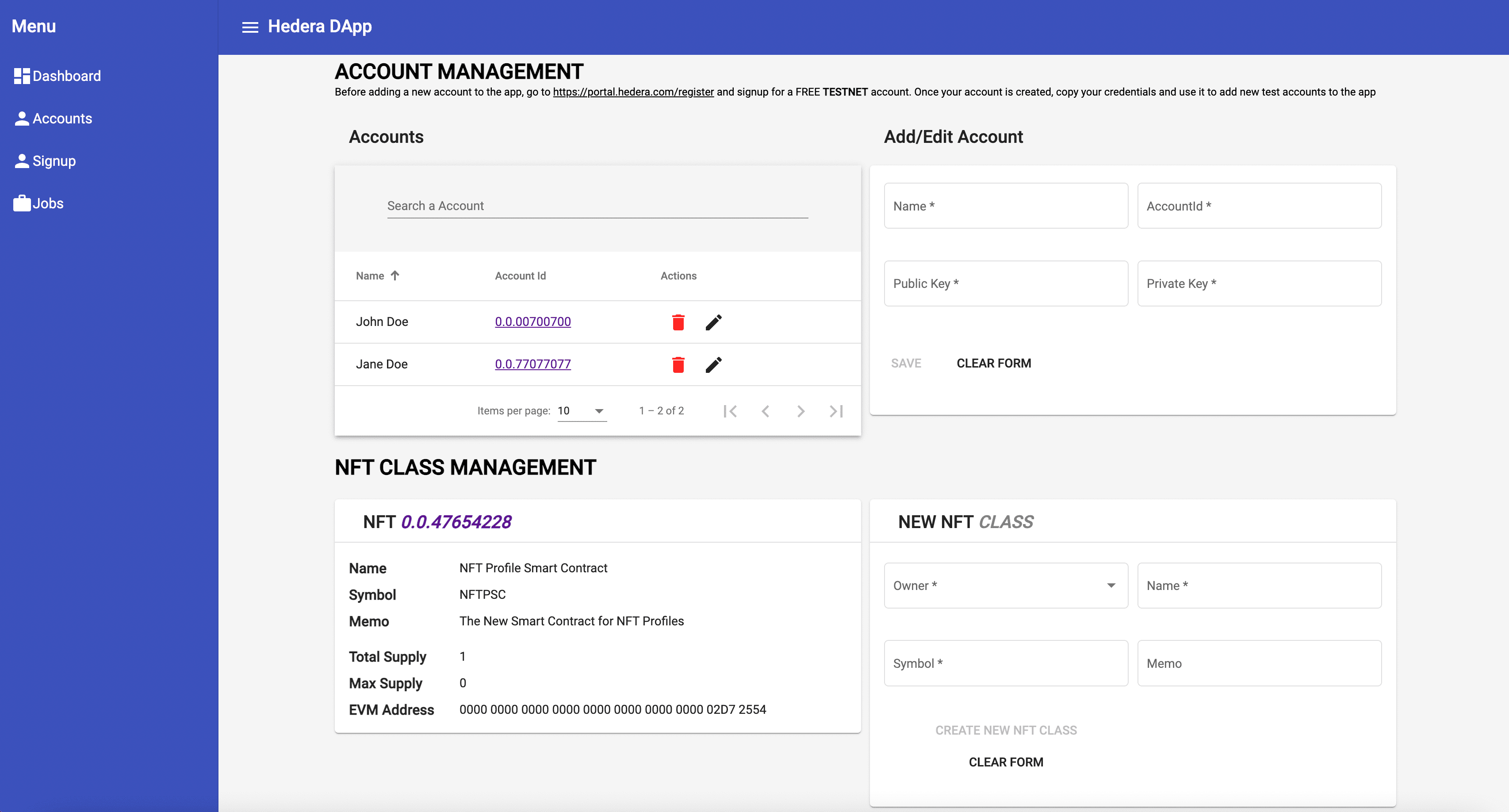 The

Hedera

DApp

has

cool

features

built-in
The Hedera DApp is a full-stack decentralized application or DApp, powered by Smart Contracts, a Backend Server and an intuitive User Interface which facilitates the interaction with the Hedera blockchain.
1 Smart Contract, Hedera SDK
1 Smart Contract that allows users to Create New Job Posts & Fetch Jobs by accounts or Ids, The Hedera SDK allows the development of an API, for easy access to the Network.
1 Backend Server, 1 API
The backend server processes data to and from the blockchain, The custom API exposes useful interfaces easy to consume by any other device.
Intuitive UI
The frontend brings everything together and enables the connection to and the interaction with the blockchain from an end-user standpoint.
Below is a short gallery of the main UIs
What

are

you

waiting

for?
Do you have a Hedera project in mind, but don't know where to start?
Let's Build On Hedera!