Unlock the Potential of Blockchain Technology
Expert Blockchain Development Services by Nzouat
Elevate your business with secure, transparent, and decentralized blockchain solutions. As a Full Stack Blockchain Developer with extensive experience, I provide innovative blockchain services that enhance your operations and deliver tangible results.
Book a Call With Chris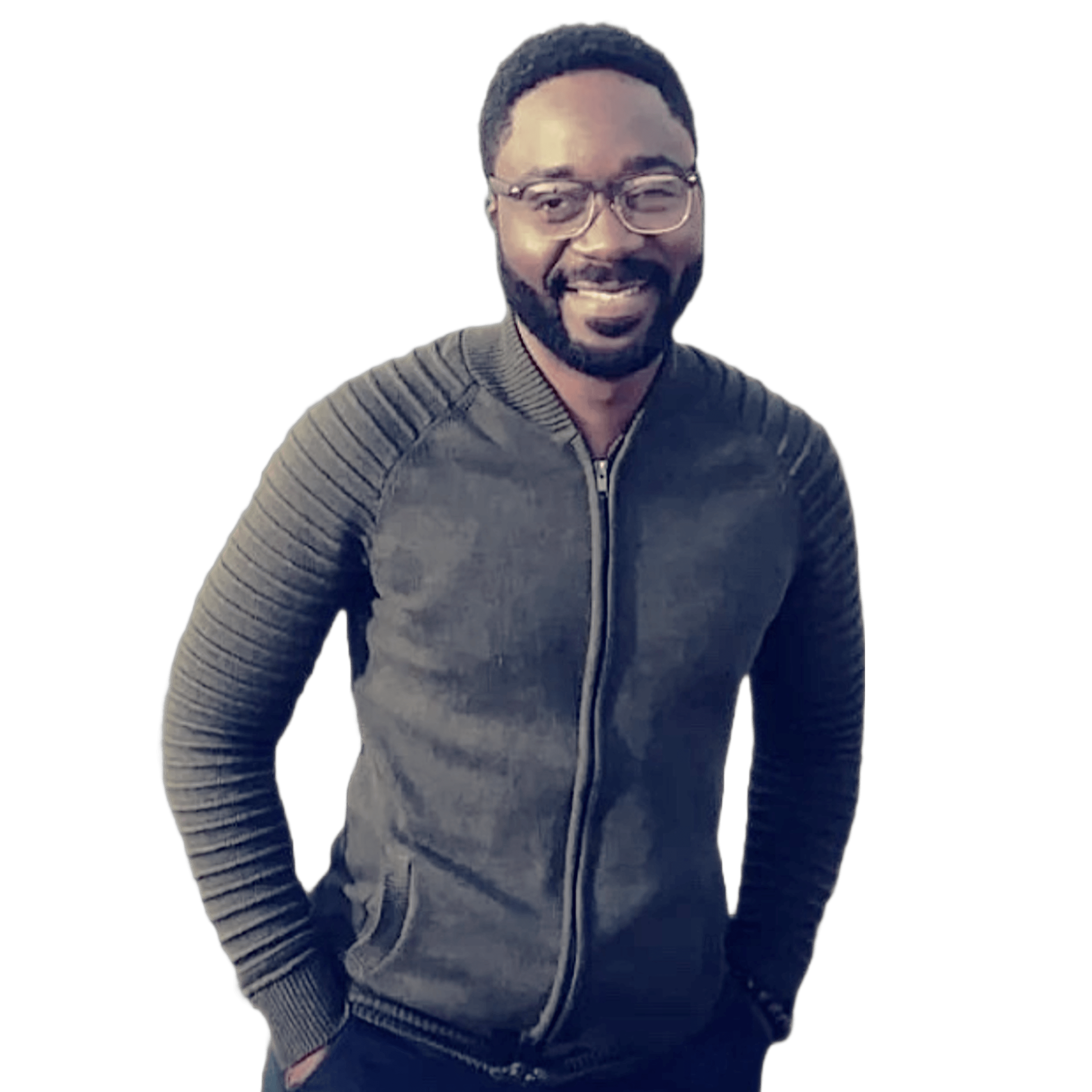 Revolutionize Your Business with
Comprehensive Blockchain
Development Services
Elevate your business with secure, transparent, and decentralized blockchain solutions. As a Full Stack Blockchain Developer with extensive experience, I provide innovative blockchain development services that enhance your operations and deliver tangible results.
Smart Contract Development
Create secure and transparent smart contracts that automate business processes, reduce manual intervention, and enhance efficiency.
Utilize smart contracts for a wide range of applications, including supply chain management, tokenization of assets, and secure data sharing.
Decentralized Applications (DApps) Development
Build decentralized applications (DApps) that operate on blockchain networks and provide users with control over their data and transactions.
Develop DApps for various sectors, including finance, healthcare, real estate, and entertainment.
Integrate DApps with Web3 technology for seamless interaction with blockchain networks, tokens, and smart contracts.
Non-Fungible Tokens (NFTs) Development
Create, manage, and trade unique digital assets in the form of non-fungible tokens (NFTs).
Develop NFT platforms and marketplaces such as OpenSea for artists, content creators, and collectors.
Leverage NFTs for creative applications such as digital art, music, virtual real estate, and collectibles.
Decentralized Finance (DeFi) Solutions
Tap into the world of decentralized finance (DeFi) to provide users with open, permissionless, and transparent financial services.
Develop DeFi protocols and platforms for lending, borrowing, staking, yield farming, and asset management.
Create decentralized exchanges (DEXs) that allow users to trade cryptocurrencies and tokens without intermediaries.
Blockchain Consulting & Strategy
Receive expert guidance on integrating blockchain technology into your business operations.
Assess the feasibility and potential impact of blockchain solutions for your specific use case.
Formulate a comprehensive blockchain strategy that aligns with your business goals and objectives.
Private & Consortium Blockchain Development
Develop permissioned blockchain networks for organizations that require restricted access and enhanced privacy.
Implement consortium blockchains for cross-organizational collaboration, data sharing, and streamlined workflows.
Customize private blockchain networks to meet industry-specific compliance and regulatory requirements.
Token Development & ICO/IDO/STO Launch
Design and develop custom tokens for utility, security, or asset-backed purposes.
Launch Initial Coin Offerings (ICOs), Initial DEX Offerings (IDOs), or Security Token Offerings (STOs) to raise funds for your projects.
Implement token economics, smart contracts, and marketing strategies for successful token launches.
Supply Chain & Traceability Solutions
Enhance supply chain transparency and traceability with blockchain-based solutions.
Monitor and track products from production to delivery, ensuring authenticity and preventing fraud.
Improve collaboration and data sharing among supply chain stakeholders.
Identity & Access Management Solutions
Implement blockchain-based identity and access management (IAM) systems that ensure secure and verifiable digital identities.
Streamline user authentication, authorization, and access control in online platforms and applications.
Protect sensitive data and prevent identity theft with decentralized and tamper-proof identity solutions.
Ready to embark on your blockchain journey?

Whether you're a startup or an established enterprise, my blockchain services can be tailored to meet your specific requirements and challenges.

Schedule a Consultation
Why Choose Me?
Why Partner with Nzouat for Blockchain Development?
Expertise
Leverage my in-depth knowledge of blockchain technology and its practical applications for businesses.
Security
Ensure the security and integrity of your data and transactions through robust blockchain systems.
Custom Solutions
Receive tailor-made blockchain solutions that align with your unique goals and requirements.
Client-Centric Solutions
Benefit from my commitment to client satisfaction, transparent communication, and timely delivery.
Unlock the Potential of Blockchain with Expert Consulting Services
Explore the step-by-step process of our blockchain consultation, from booking to receiving in-depth guidance for your blockchain project.
Discover the seamless and personalized blockchain consulting process with Chris Nzouat. From booking your consultation to receiving expert insights and strategic recommendations, explore each step to unlock the transformative potential of blockchain technology for your business.
Start your journey by booking a consultation through our user-friendly online scheduling system.
Select your preferred date and time for the consultation and provide your contact details.
Whether you're new to blockchain or looking for advanced insights, our consultation is tailored to your specific needs.
Upon booking, you'll receive a pre-consultation questionnaire designed to help us understand your goals and objectives.
The questionnaire covers key topics, such as your industry, business challenges, and prior experience with blockchain technology.
Your responses will allow us to customize the consultation and deliver valuable insights relevant to your business.
You'll receive a confirmation email with the details of your scheduled consultation, including the date, time, and virtual meeting link.
Chris Nzouat will review your pre-consultation questionnaire and prepare for an in-depth discussion of your blockchain project.
We encourage you to gather any additional questions or topics you'd like to discuss during the consultation.
The consultation will take place via a virtual meeting, where Chris Nzouat will provide expert guidance on blockchain technology and its applications.
We'll discuss your business goals, assess the feasibility of blockchain solutions, and explore potential use cases.
You'll have the opportunity to ask questions, discuss potential challenges, and gain a deeper understanding of how blockchain can benefit your operations.
After the consultation, you'll receive a summary of key insights, strategic recommendations, and potential next steps for your blockchain project.
Our goal is to empower you with the knowledge and tools needed to make informed decisions and leverage blockchain technology effectively.
If you decide to proceed with a blockchain development project, we'll discuss the scope, timeline, and deliverables to ensure a successful outcome.
Unlock the full potential of blockchain technology and
Elevate your business to new heights with my expert blockchain development services
As your trusted blockchain development partner, I will be with you every step of the way, providing guidance, support, and expertise to ensure the successful implementation of your blockchain solution. Whether you're interested in smart contracts, decentralized applications, or token development, I'm here to help you navigate the complexities of blockchain and achieve your desired outcomes. Let's explore how blockchain technology can revolutionize your business and unlock new opportunities for growth. Schedule a consultation with me to discuss your blockchain project, assess your needs, and devise a tailor-made solution that aligns with your vision.
Don't just take my word for it—
Here's what my clients have to say
"Chris provided an excellent consultation regarding my NFT marketplace project, delivering a solid technical roadmap detailing the web3 components and smart contracts needed to bring my project to life."
NFT Marketplace Technical Roadmap!
Kevin K.
"Chris perfectly executed my request on building the designed smart contract in solidity. Love you bro"
Solidity Smart Contract Development
Jerry H.
"Chris was superb at what he does. He went above and beyond with helping me develop a minimal viable product for my software application on the Hedera network services using smart contract and NFT with solidity. Building the front-end and the back-end and api. He is an expert in blockchain and can help with anything that you ask of him. Will definitely work with him again. Highly recommend!"
Hedera Network DApp
Thomas H.
Frequently Asked Questions (FAQs) About
Blockchain Development Services
What is blockchain technology?
Explore our FAQ section to learn about blockchain technology and its applications for businesses. Discover how our expert in blockchain development can transform your operations, enhance security, and unlock new opportunities.
How can blockchain technology benefit my business?
Blockchain technology offers several benefits for businesses, including enhanced security, transparency, and efficiency. With blockchain, businesses can create secure and transparent transactions, automate processes using smart contracts, establish decentralized applications (DApps), and improve traceability in supply chains. Blockchain technology also allows for the creation of tokens and non-fungible tokens (NFTs), which can be used for fundraising, asset tokenization, and digital content monetization.
What types of blockchain services do you offer?
I offer a wide range of blockchain services, including smart contracts development, decentralized applications (DApps) development, non-fungible tokens (NFTs) development, decentralized finance (DeFi) solutions, private and consortium blockchain development, token development and ICO/IDO/STO launch, supply chain and traceability solutions, identity and access management solutions, and blockchain consulting and strategy.
What industries can benefit from blockchain technology?
Blockchain technology has applications across various industries, including finance, healthcare, real estate, supply chain management, entertainment, logistics, retail, and more. Businesses in these industries can leverage blockchain to improve security, transparency, traceability, and operational efficiency.
Can you help me assess whether blockchain is the right solution for my business?
Absolutely! As part of my blockchain consulting services, I can help you assess the feasibility and potential impact of blockchain technology for your specific use case. I will work with you to understand your business goals, challenges, and requirements and provide expert guidance on how blockchain technology can benefit your operations.
How do I get started with blockchain development for my business?
To get started with blockchain development, you can schedule a consultation with me to discuss your blockchain project and explore potential solutions. I will work closely with you to understand your objectives, assess your needs, and design a tailor-made blockchain solution that aligns with your vision. You can reach me via phone at +1 415 *** **** or go to our contact page.
Can you develop a custom blockchain solution tailored to my specific requirements?
Yes, I specialize in developing custom blockchain solutions that are tailored to meet the unique needs and requirements of each client. Whether you need a specific smart contract, a decentralized application, or an NFT platform, I will work collaboratively with you to design and develop a solution that achieves your desired outcomes.